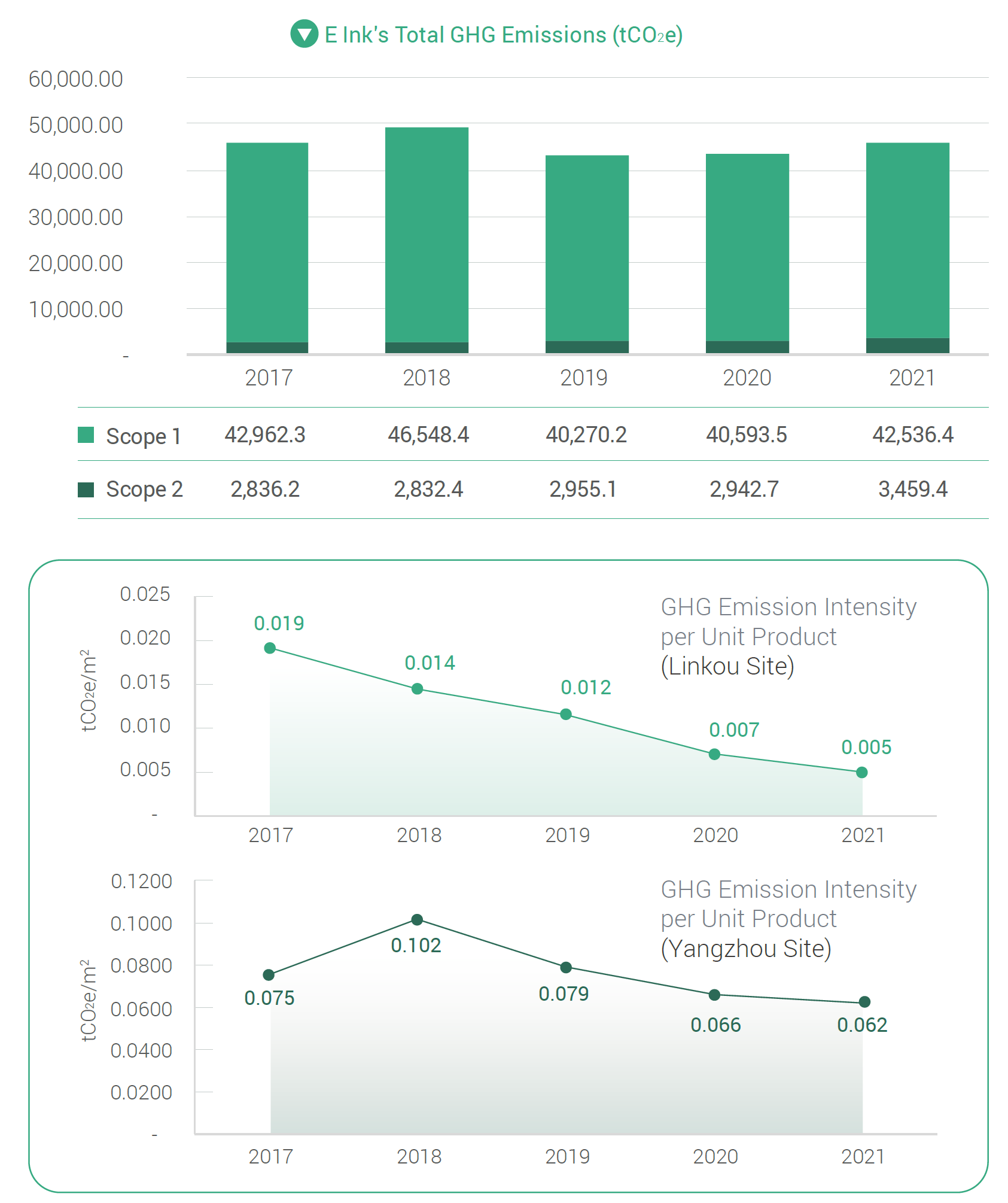 GHG Emissions
Reduction of GHG emissions has become an important trend of environmental protection across the globe. To implement GHG management, it is necessary to first understand the company's GHG emissions. Identification and quantification of GHG emissions are the most fundamental work for GHG inventory.
Both Hsinchu Site and Yangzhou Site began GHG inventory in 2005. We have conducted thirdparty verification according to ISO14064-1 in the same year, while the Linkou Site implemented GHG inventory and external verification voluntarily. Starting from 2013, Hsinchu Site became the first public and private fixed pollution source announced by the EPA to report GHG emissions. At present, the site has completed registration and reporting every year.
As purchased electricity as specified in Scope 2 remains as our main source of GHG emissions for all sites, both the pattern and trend of the unit product GHG emissions and intensity of product energy consumption of each site ended up with a high resemblance.
We introduced the latest ISO 14064 standard this year for third-party verification, so as to improve the management of other indirect GHG emissions (original Scope 3). The inventory of indirect GHG emissions from transport (employees' commutes) and from products used by the organization (good procurement, waste disposal) was completed based on the current implementation status and in accordance with the materiality principles as specified in the new ISO 14064 standard.