Methodology and Scope of Inventory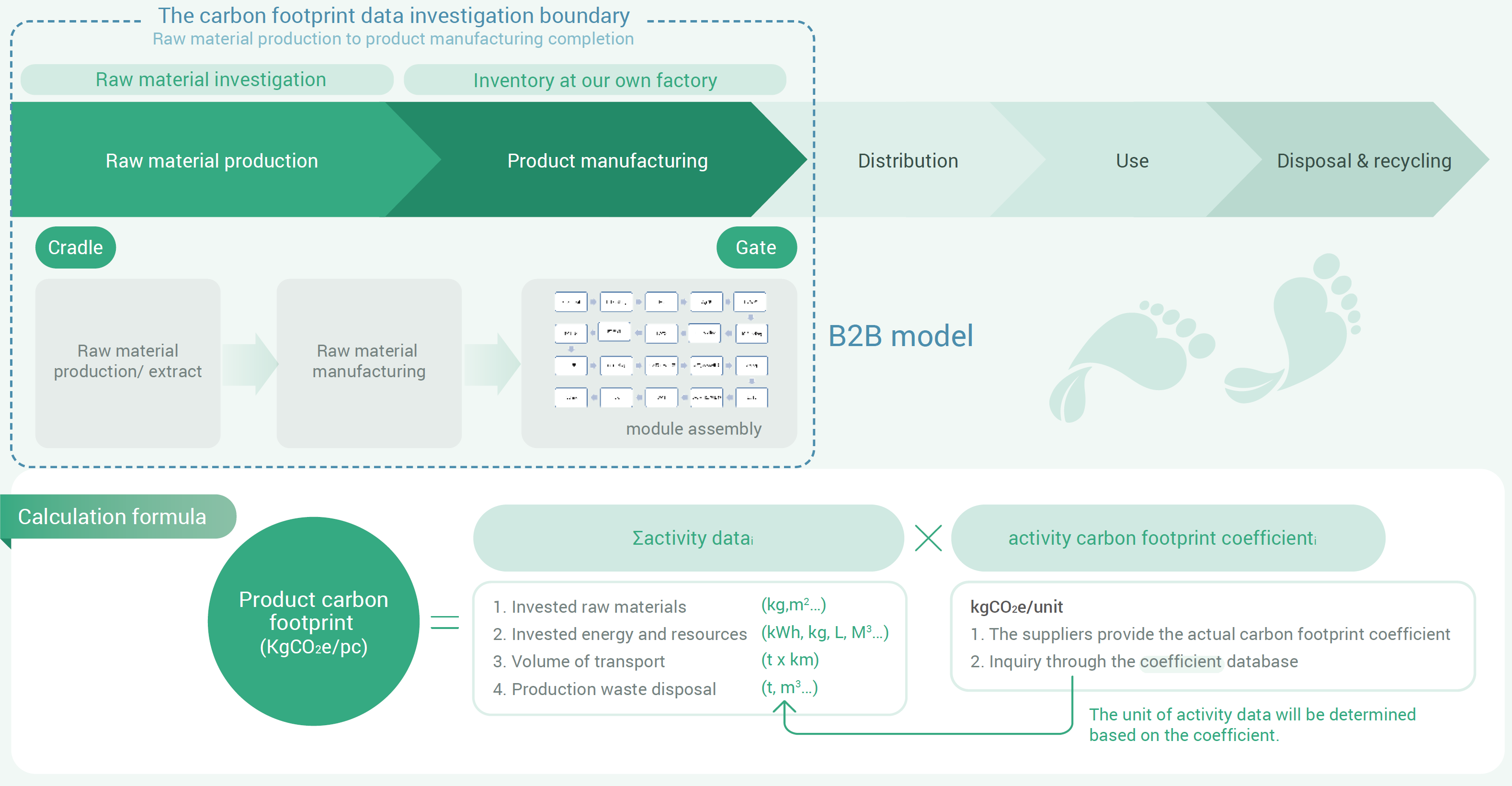 In accordance with the ISO 14067:2018 standard: We compile information based on the principles of completeness, consistency, accuracy, relevance and transparency, set thorough regulations on the GHG emissions throughout the product life cycle, and make impact assessment.
The target products of the carbon footprint inventory this time were 6.8" EPD and 2.9" ESL. The inventory focused on all the GHG during the material receiving and manufacturing stages, etc. throughout the life cycle of the target products made within December 1, 2020 to November 30, 2021.