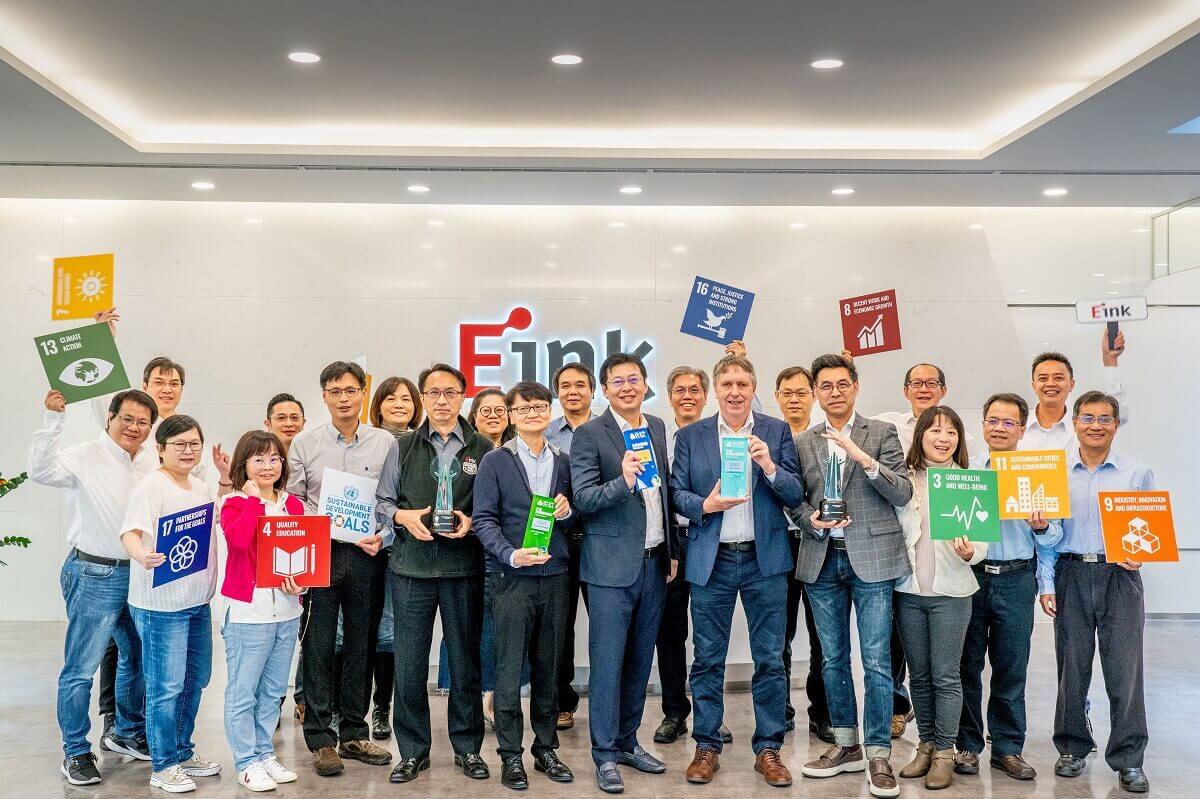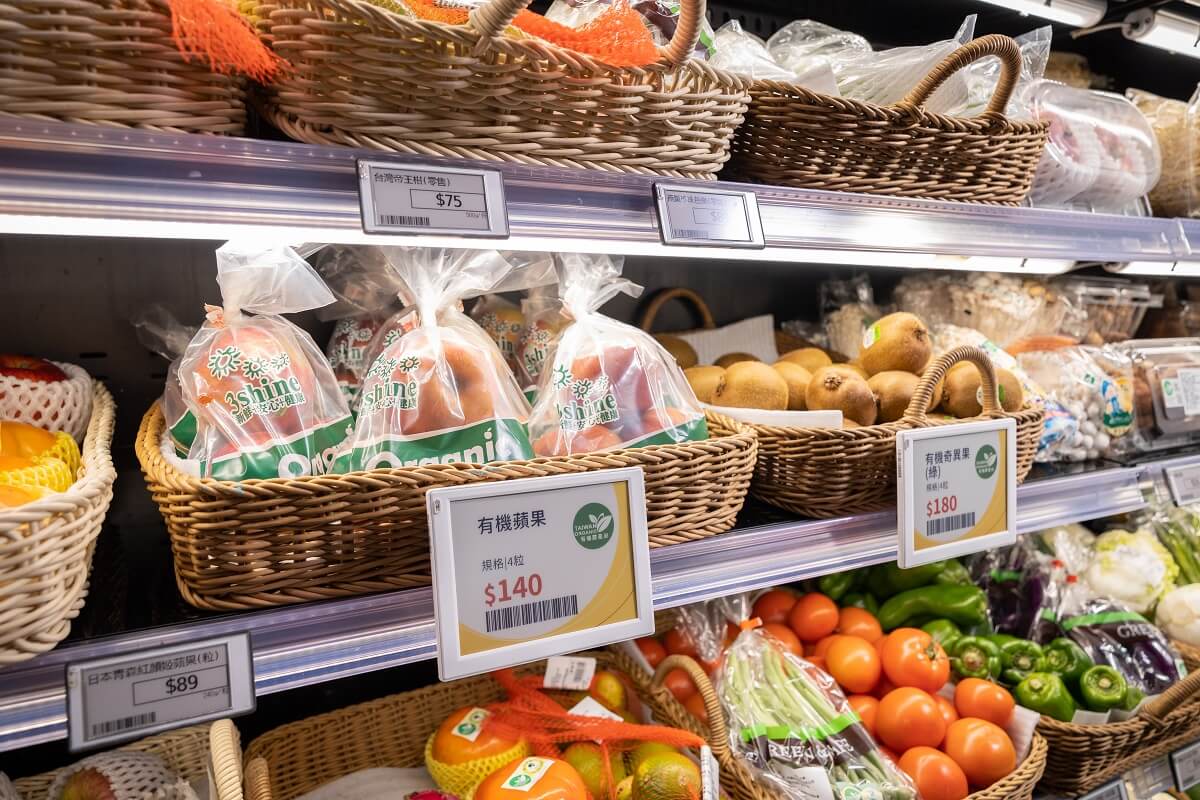 Achievements in PESG recognized by the Green Leadership, Social Empowerment, and Corporate Sustainability Reporting awards
E Ink (8069.TWO), the originator, pioneer, and global commercial leader in digital paper technology, today announced that they have been presented three ESG awards by the Asia Responsible Enterprise Awards (AREA). The awards won were in the Green Leadership, Social Empowerment, and Corporate Sustainability Reporting categories.
E Ink's ePaper display technology is innovative and unique and applications using the technology leverage those qualities in new, exciting ways. Product designers leverage the paper-like attributes of E Ink's technology for a comfortable reading experience, married with the ability to dynamically update. Unlike other display technologies, such as LCDs, E Ink displays only use power to update an image, not maintain it, saving energy and reducing carbon emissions. As the core product of E Ink, ePaper was born for environmental sustainability. Combining "Product" with ESG's "Environment," "Social," and "Governance", the four dimensions of E Ink's unique PESG serve as the bedrock for implementing sustainable management in E Ink. This year, E Ink's ESG achievement has been recognized by AREA again, following its win in 2021.
"We are honored to receive the AREA awards for the second year in a row. These awards recognize our efforts to promote PESG," said Johnson Lee, CEO of E Ink Holdings. "We are convinced that environmental sustainability and corporate profitability are equally important missions. E Ink is committed to reducing carbon emissions from smart displays through low-carbon and green ePaper technology. E Ink also leads by example by increasing the use of renewable energy in its global sites. We expect to take the lead in achieving 10% use of renewable energy by 2022 and become the first display company to run on 100% renewable energy (RE 100) by 2030. We also aim to reach Net Zero Carbon Emissions by 2040."
E Ink was awarded the AREA Green Leadership Award for its dedication in creating low-carbon, green ePaper technology. In addition to the continuous development of more energy-saving ePaper technologies, E Ink is also committed to expanding the ePaper ecosystem. ePaper first revolutionized eReaders and is now found in such diverse products as eNotes, Electronic Shelf Labels, logistics tags, and transportation and public information signage. The use of low-carbon, eye-friendly ePaper displays helps companies achieve Net Zero Carbon Emissions in smart spaces such as digital reading, education, retail, logistics, transportation, and healthcare.
E Ink has conducted studies comparing ePaper to paper and LCDs, to understand the CO2 emissions from these materials. The study found that ePaper shows significant low-carbon benefits.
Comparing the energy usage of ePaper retail tags versus LCD retail tags over a period of five years, with four updates per day, for every kilowatt hour (KWh) consumed to manufacture the ePaper material a savings of 400 KWh is realized.
In the past 5 years, 130 million eReaders have been in use globally, replacing the purchase of paper editions of books. It is estimated that paper books would emit more than 100,000 times CO2 versus eReaders with an E Ink display and LCD devices would emit more than 50 times CO2 versus eReaders throughout that time.
"eRead for the Future", an eReader mobile library project initiated by E Ink, has been recognized by the AREA "Social Empowerment" award. Since 2017, E Ink has joined hands with ePaper ecosystem partners in hardware, eBook platforms, and supply chains to bring together the core products and resources from different companies. With the eye-friendly ePaper devices and abundant eBooks, E Ink helped bridge the learning resources gap in rural areas, which is in line with the United Nations' Sustainable Development Goals of "Good Health and Well-being (SDG 3)," "Quality Education (SDG 4)" and "Partnerships for the Goals (SDG 17). The project has also been implemented in sites in the United States, South Korea, and Yangzhou. Since its launch in 2017, it has benefited 36,000 students worldwide and contributed NT$193 million in value to society.
In terms of the Corporate Sustainability Reporting award, AREA recognizes E Ink's transparency and disclosure in its corporate sustainability report and its efforts and commitment to the global trend of ESG. Since 2015, E Ink has been publishing a Corporate Sustainability Report every year with information on the performance of corporate sustainability management policies, critical issues, responses, and actions. These reports have been certified by an impartial third party with Limited Assurance and confirmed compliance with the principles of the core option disclosure in the GRI Standards.
In addition, in response to the increasing importance of ESG-related issues to corporate operations, E Ink's Corporate Social Responsibility Committee, which was initially organized to promote and realize the vision of sustainability, has been upgraded and renamed to the Corporate Sustainability Committee in 2021. This committee is composed of members from various functional departments across the world, including members from the factories and offices in Taiwan, Mainland China, the United States, Japan, and South Korea. A dedicated "Sustainability Management Department" has also been established to assist the company in integrating and promoting sustainability-related practices and facilitating sustainable operations of the company.
To learn more about E Ink's PESG, visit esg.eink.com