Becomes the First Display Company to Reach RE20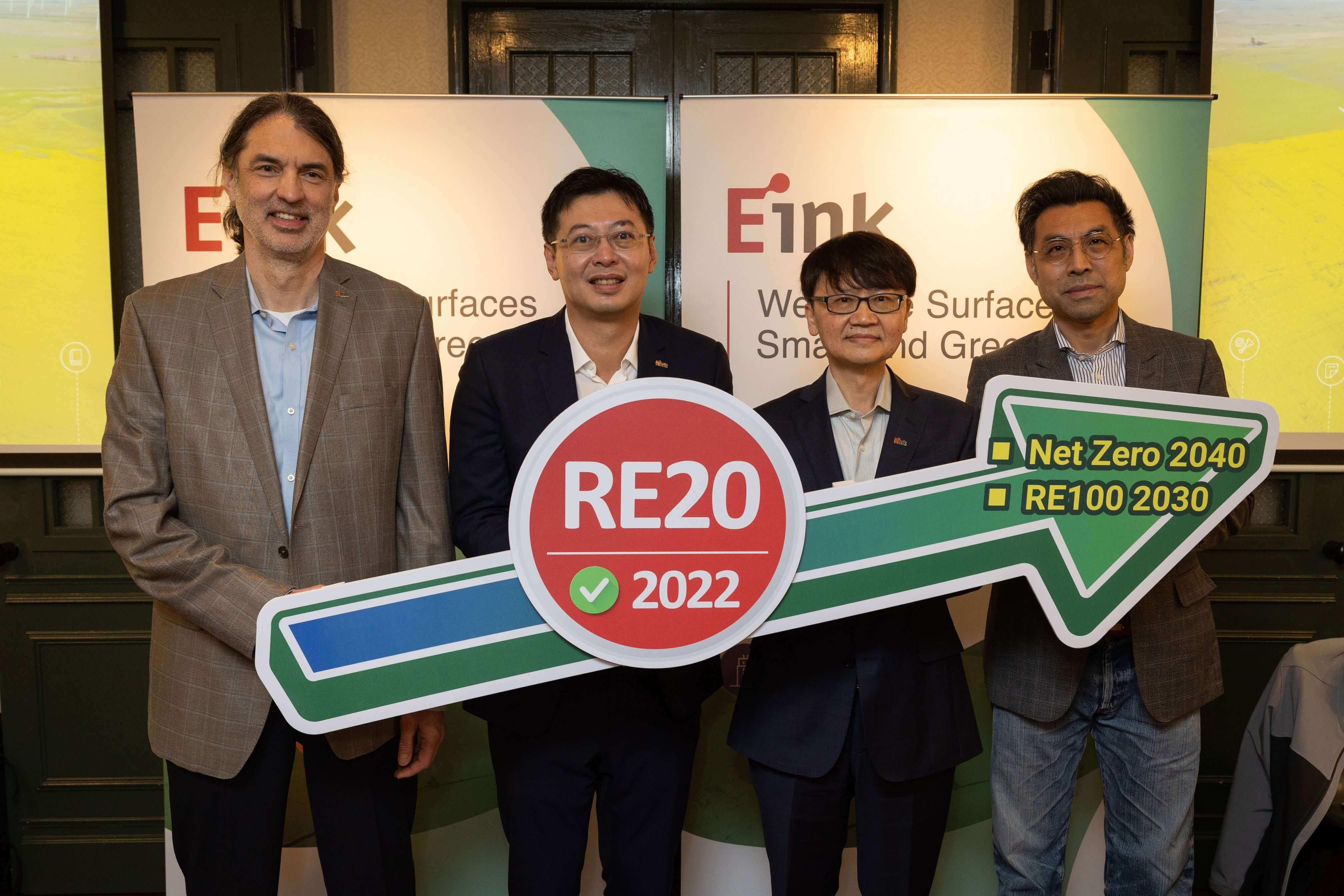 December 8, 2022, Billerica, MA - E Ink Holdings Inc. (E Ink), the originator, pioneer, and global commercial leader in digital paper technology, today announced that by December 2022, the E Ink global operation and sales sites will have achieved RE20, where 20% of the energy used by the company is generated from renewable sources.
E Ink's factories and offices in Billerica, Fremont, and South Hadley in the United States, as well as sales offices in Tokyo, Japan, and Seoul, South Korea, have achieved the RE100 goal of using 100% renewable energy. In addition to actively introducing the use of renewable energy in its global sites, E Ink has optimized power consumption through highly efficient energy management systems to move towards the Company's goals of Net Zero 2040 and RE100 by 2030 to address the challenges of climate change and to reduce greenhouse gas emissions.